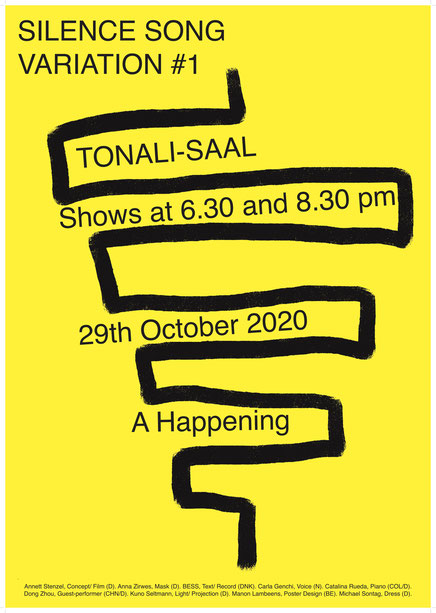 It was a pleasure for us to be at Tonali Saal and had the possibility to show two incredible episodes of the Silence Song series within a beautiful happening and for this to co-work again with Anna Zirwes, Bess Barkholt Andersen, Catalina Rueda, Carla Genchi, Kuno Seltmann, Micheal Sontag as members of the Silence Song Crew
as well as Dong Zhou as a guest performer.
Many thanks to the Tonali-Team!
And thank you for all who were coming to enjoy the show, so shortly before the second lockdown, as we already have been shifted from the first lockdown to this autumn event date.
We are looking forward to more happenings like this!
Again, Poster Graphic Design from Manon Lambeens,
thank you!