DEZEMBER 2022
09.12.2022 - 14.12.2022
Anonyme Zeichner
Hypercultural Passenger e.V.
Hamburg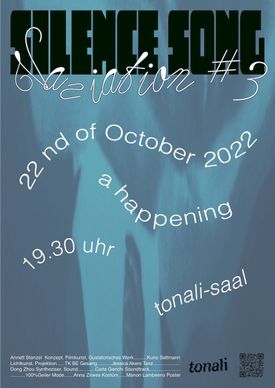 September 2022
Screening
f (Silence Song)
FUTUR VI Film Performance Festival
Hamburg
August 2022
Group exhibition
POSITION
20. - 28.8.22
Fabrik der Künste, Kreuzbrook 10
Hamburg
June 2022 
Ausstellung: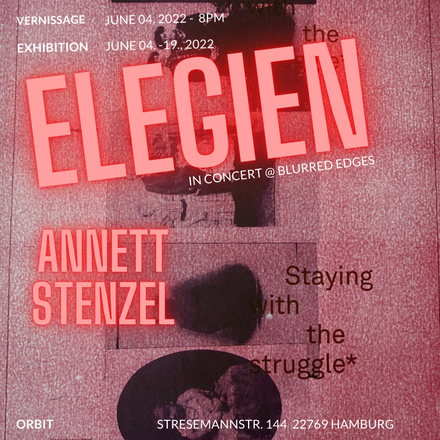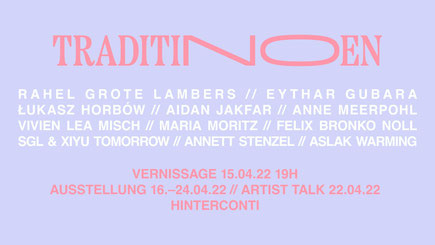 Exhibition participation
17th November 2021-  1st April 2022
a´´ (Silence Song)
at
Visibility & Remembrance: Standing with the Trans* Community
Dates: November 17, 2021 - April 1, 2022
USF Department of Women's & Gender Studies (CMC 202, 12010 USF Cherry Drive, Tampa, FL, USA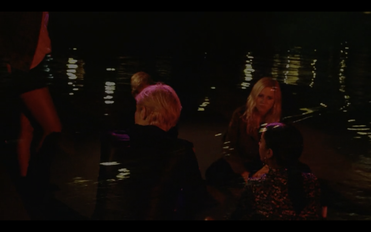 Januar 2022
Exhibition participation
Ladyjerks
at
stay. strong. resilient
opening: 21.1.2022 
Kunsthaus Hamburg
 05. -23. January 2022
Exhibition participation
at
Perspectives 2022
CICA Museum, Seoul, Korea
Showing a new visual artwork within  the concert of Dog Trio!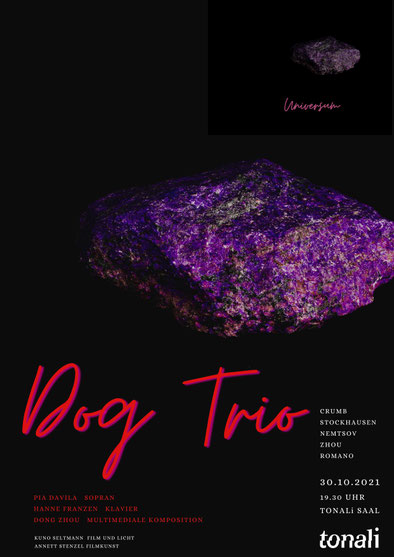 Mentioning at
10th KISFF
Kolkatta, Indien
 (Mention)
Ladyjerks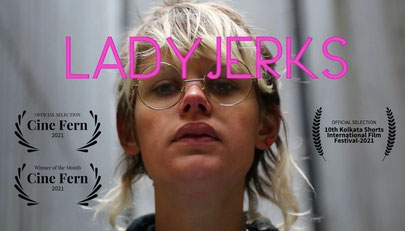 g´(Silence Song)
(Mention)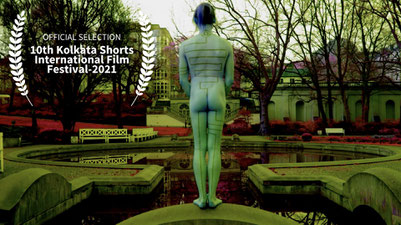 Lisbon Film Rendezvous, Portugal
25th Juni 2021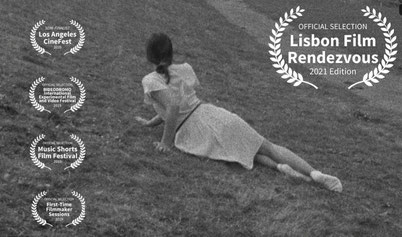 St. Jacobi Kirche, Interpret:  Enno Gröhn (Orgel)
& Gong Projekt
 12.06.2021
im Rahmen von Blurred Edges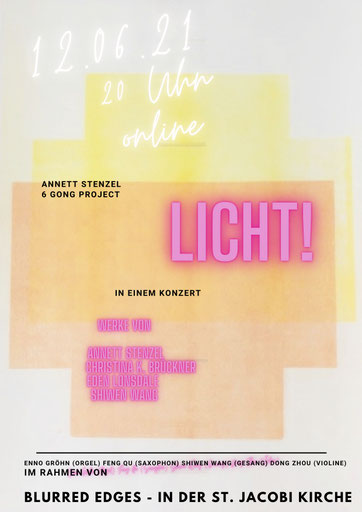 31.03.2021, 19.45 UHR 
online-zoom-event/concert
with Carla Genchi, Dong Zhou and Joachim Emidio
at Kunsthall Charlottenborg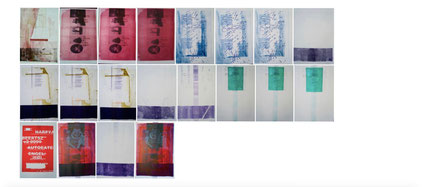 Ausstellungs-Beteiligung & Online-Film-Screening
mit einem Beitrag in der Gruppenausstellung,
in der Kunsthall Charlottenborg,
Kopenhagen/Dänemark
Online-Screening_ 31.3.2021, 20 Uhr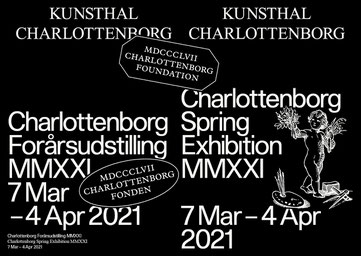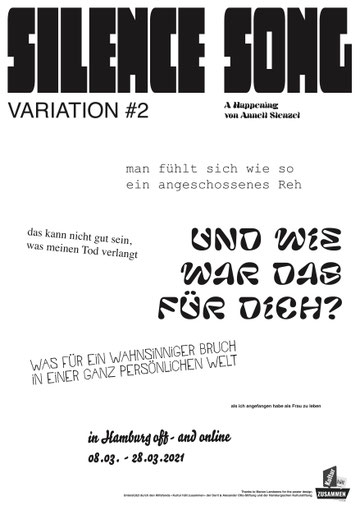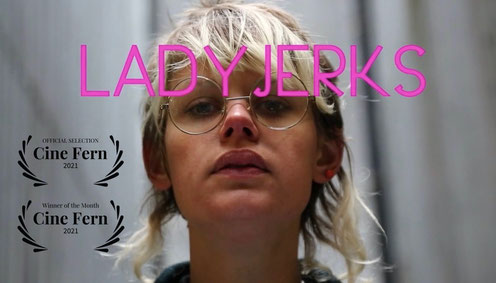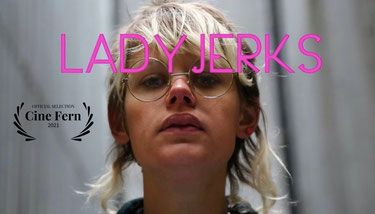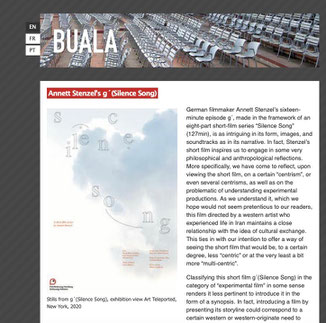 als Beitrag in: Into the Cloud - New Media Art 2021, Publication CICA PRESS, erhältlich auf Amazon.de, als Ebook und als gedruckte Version.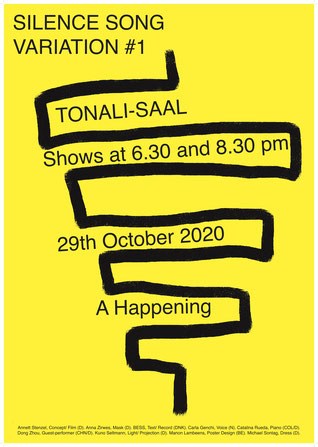 Screening: ,D (Silence Song);  Ladyjerks
Moderation: Rosh Zeeba
at Folgendes, HFBK Hamburg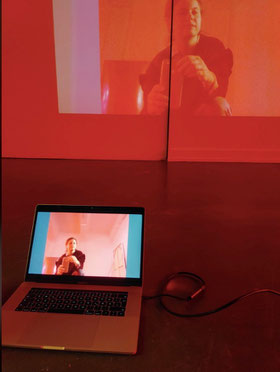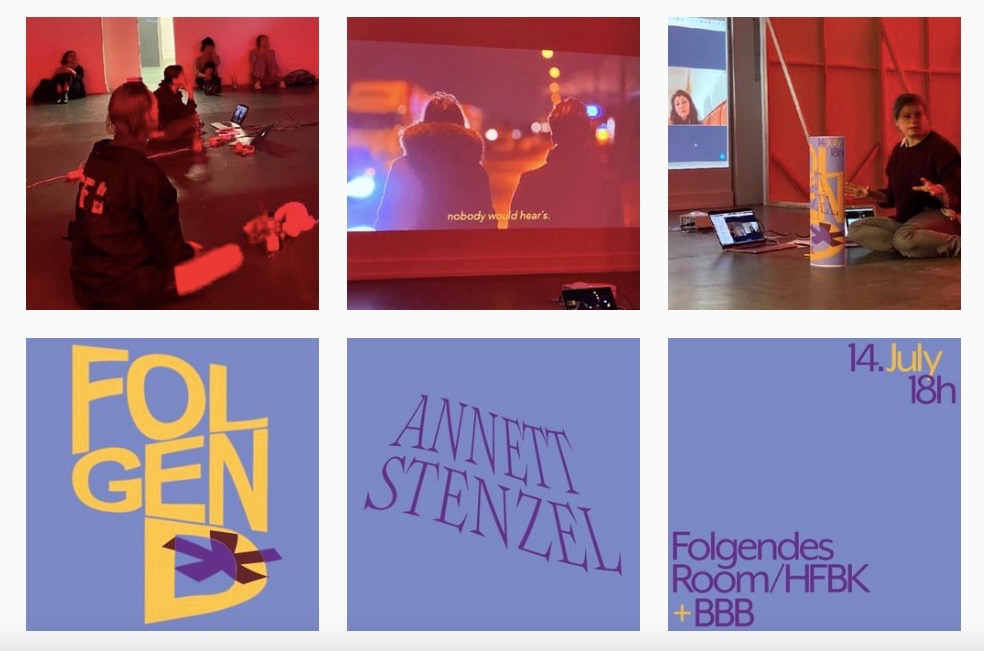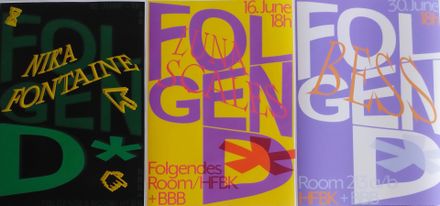 INTERNET-AUSSTELLUNG:
Auf Grund von Covid 19 ist die Ausstellung auf Instagram verlegt:
https://www.instagram.com/p/B-2jGjADFAP/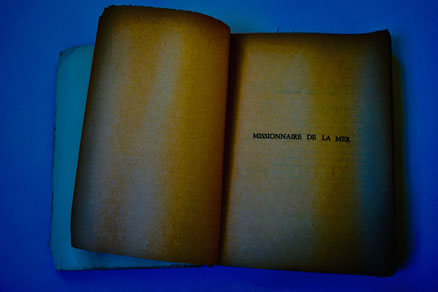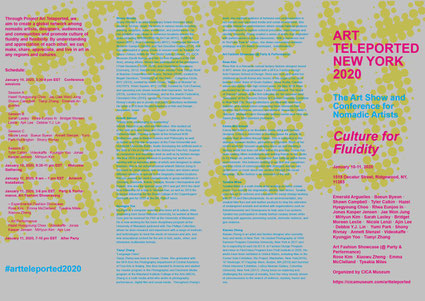 with Erasmus program from 24th September onwards till End of January 2020
 at the Media School, The Royal Danish Art Academy of Fine Arts, Schools of Visual Arts, Copenhagen/Denmark
,C (Silence Song)
Audience Awards' Music Shorts Film Festival 
f (Silence Song) zeit=festival, Design-Campus HFBK Hamburg, MKG-Gelände, Hqmburg
Vimeo OnDemand:
,C (Silence Song) at:
Vimeo stream: https://vimeo.com/ondemand/firsttimesessionsmay5/